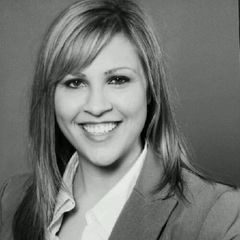 I promise to hard to help you achieve your real estate goals. I take pride in my persistence, dedication and loyalty to my clients. I excel at managing the details of every transaction to help keep you informed every step of the way. I would love to help you find your next home.
Recent Reviews:
'Ashley was great! My wife and I initially started looking for houses back in 2016, and Ashley took us around to see quite a few houses before we had to postpone our search for a bit. Once we were ready to start looking again, Ashley was once again ready to help. She was very understanding of our requests and constraints, and she did everything she could to conform her schedule to match my wife's and my irregular non-9-to-5 schedules. When it came down to putting in the offer, Ashley guided us through the process, as this was our first home purchase, and referred us a mortgage broker with whom we couldn't have been happier. I haven't had much experience with realtors, but from what I've heard from others, she is top notch!"
"I cannot thank Ashley enough for her dedication and guidance through this extensive process. Ashley did not give up on helping my daughter and I find our first home even when we became discouraged. She was available to us 24/7 and very responsive. She was very knowledgeable and helped me to understand many terms and processed that were new to me. I am very thankful to have had Ashley to guide me through buying my first home! I am now a very happy homeowner!!"