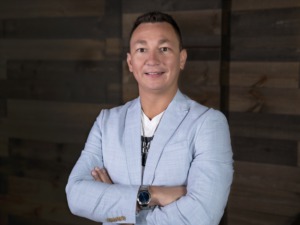 Founder- Owner
Managing Broker
Christian Fischer, a distinguished figure in the real estate industry, is the proud owner of Crosstown Realtors, a leading real estate brokerage serving the Chicago metropolitan area. With over two decades of experience, Christian has earned a reputation as a trusted expert in the local market, helping his clients achieve their real estate goals with confidence.
As the founder of Crosstown Realtors, Christian has successfully grown the company to over $1 billion in sales. His clients benefit from his extensive expertise in real estate investment, which spans across development, value-add, turnkey, and foreclosure properties. Christian provides invaluable advice on feasibility and the best acquisition and disposition strategies for each property, catering to the needs of institutional firms, family offices, and private investors alike.
In addition to leading Crosstown Realtors, Christian serves as the principal and operating partner for various real estate investment companies. His responsibilities encompass acquisitions, development, leasing, market analysis, capital raising, portfolio optimization, property management, and the disposition of hundreds of multifamily and single-family units.
A native of the area, Christian possesses an in-depth understanding of the local community and its real estate market. He has cultivated a strong reputation for his professionalism, expertise, and unwavering commitment to his clients. Christian and his team of seasoned agents at Crosstown Realtors offer comprehensive real estate services, including buying, selling, and renting properties. Specializing in residential, commercial, and investment properties, they are dedicated to helping clients achieve their objectives.
Christian remains steadfast in his commitment to staying current with industry trends and technologies, ensuring his clients receive top-notch service and results. When not immersed in real estate, he is an active member of his local community and supports various charitable organizations. Christian is a devoted husband and father, who loves spending time with his family, traveling, exploring the great outdoors, attending concerts, coaching & playing basketball.