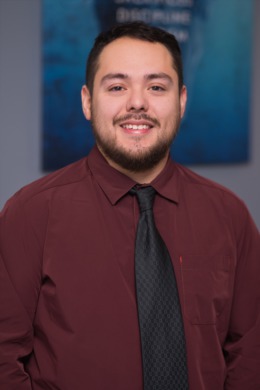 As a dedicated and passionate real estate professional at Crosstown Realtors, David Aguirre is committed to helping clients successfully navigate the world of investment property acquisitions and dispositions. With a keen eye for identifying lucrative opportunities and an unwavering commitment to achieving the best possible outcomes, David has earned a reputation for his expertise in helping investors maximize their returns on real estate investments.

David's journey into real estate began from a genuine desire to help others achieve their financial goals. Over the years, he has honed his skills and knowledge, becoming a trusted adviser to clients who appreciate his honest approach and ability to guide them through complex transactions with ease.

Aside from his real estate prowess, David is a man of many interests. He enjoys exploring the world of comedic endeavors, constantly seeking new ways to bring laughter and joy to those around him. As an avid baseball player, he relishes the thrill of competition and the camaraderie that comes with being part of a team. But most importantly, David is a devoted father to his six amazing children, who inspire him to excel in all aspects of his life.

When you work with David Aguirre, you're not just gaining a highly skilled real estate agent—you're also partnering with a compassionate, knowledgeable, and dedicated professional who will be by your side throughout the entire process. Whether you're looking to buy, sell, or invest in real estate, David will be there to provide expert advice, unparalleled service, and a genuine commitment to helping you achieve your goals.

Get in touch with David Aguirre today and let him guide you to success in your investment property ventures.