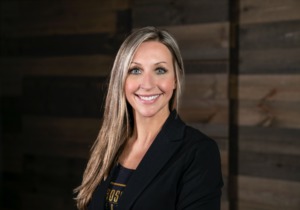 Meet Jennifer Fischer, the dynamic force behind Crosstown Realtors' Digital Marketing, Events Coordination, Social Media and Print Marketing Department. With a passion for connecting people to their dream homes, Jenni joined her husband, Chris, to help run the family business and has since become an integral part of the team.
Before making the switch to real estate, Jenni spent a decade working as an Interventional Radiologic Technologist at Downer's Grove Good Samaritan Hospital. This experience has honed her ability to pay close attention to detail and provide exceptional care to clients, ensuring their needs are met every step of the way.
In addition to her professional skills, Jenni has an amazing ability to decorate homes, creating warm and inviting spaces that truly showcase the unique character of each property. Her keen eye for design and innate talent for bringing a room to life have made her an invaluable resource for clients looking to stage their homes for sale or simply seeking a fresh look for their living spaces.
As the driving force behind Crosstown's social media and print marketing campaigns, Jenni combines her creativity with her marketing savvy to effectively engage clients and showcase the best of what Crosstown Realtors has to offer. Her attention to detail, innovative approach, and dedication to maintaining a strong online presence make her a powerful asset in promoting the company's brand and services.
Outside of her professional life, Jenni is a devoted mother to two beautiful children, Maxx and Mila, who bring joy and inspiration to her every day. Her love for reading keeps her mind sharp and her imagination alive, while attending concerts allows her to unwind and appreciate the power of music. An avid traveler, Jenni is constantly seeking new adventures and experiences to share with her family and friends.
 Connect with her at Crosstown Realtors today!