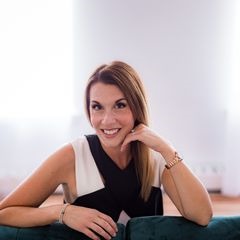 Kelli Kauzlarich, Realtor     
Working in real estate appeals to my lifelong passion for helping others. It brings me such joy to help every one of my clients with their unique needs. From downsizing for retirement to making that first home purchase, to everything in between, I take to heart every need and want that life changes and new homes bring. I serve my clients with all of my expertise and great compassion!

Since becoming a Realtor in late 2019, I have sold over $5 million in business in Orland Park, Tinley Park, Oak Forest, Mokena, and New Lenox. My business really got started in the height of the pandemic/shut-down, and I keenly understand all of the twists and turns that today's real estate market can take.

Before getting into this career, I was an early childhood teacher. Patience, compassion and explaining processes are in my blood! I taught in the South Suburbs for eight years; this is where I now conduct business and raise my family. I know these towns, school districts, and their amazing people very well.

I am very ready and willing to help you with any real estate needs. Just reach out!
Thank you.
-Kelli
Recent Reviews:
"Kelly is a one of kind realtor. She worked diligently to fulfill our requests for a new property . In addition to her knowledge of the market during this unpredictable time , she had way of making us feel like family, not just another client ."
"Kelli was incredibly patient and understanding with my boyfriend and I when looking to purchase our first home. We looked at many houses and even had one house fall through because the inspection didn't go well. We had to wait another 6 months to be able to look because we had to sign a 6 month lease on our apartment since we ran out of time since the house fell through. This time around was so smooth and Kelli did such a wonderful job negotiating and getting the house at a good price and negotiating the repair costs for us. She was available to us at any time of day to answer our MANY questions we had. She calmed me down when I would start to get stressed and nervous throughout the process. I would highly recommend her for your real estate needs. She is incredibly thorough and very easy to work with. It was a pleasure and I am so pleased we were able to buy our first home with her. :)"